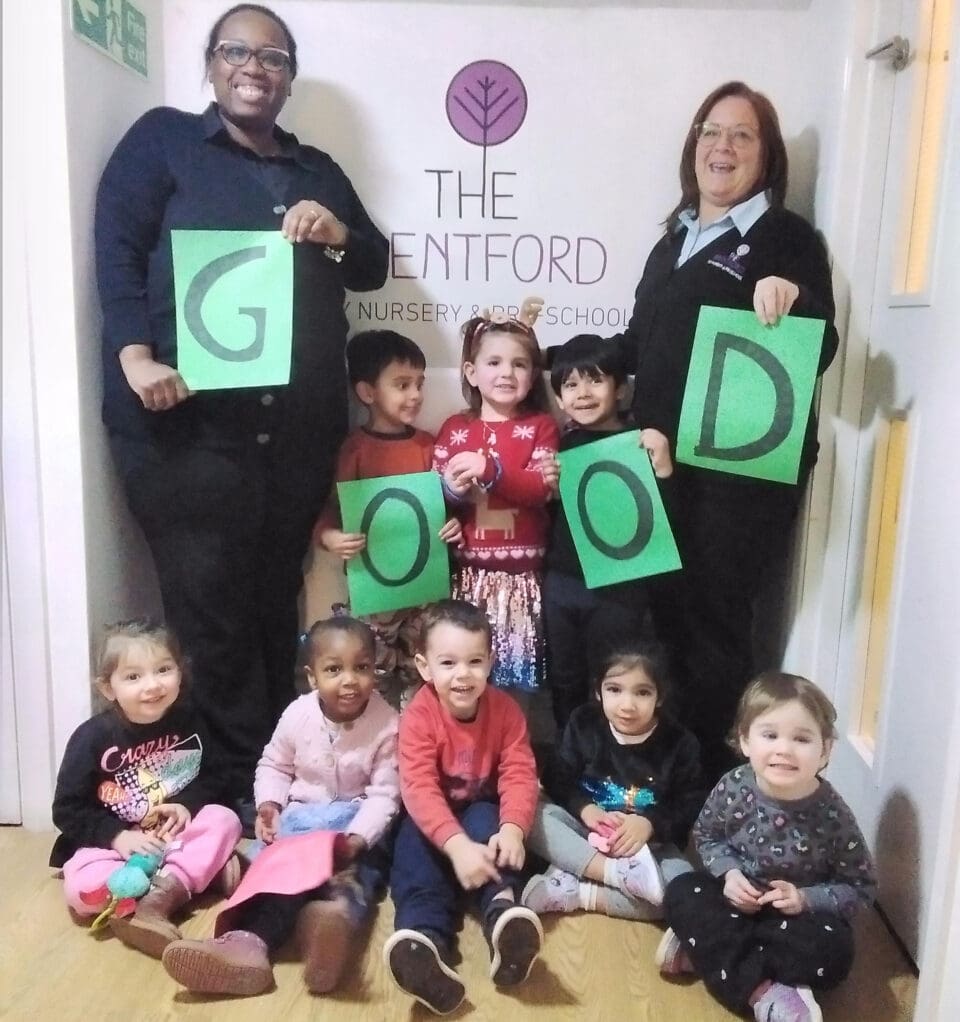 The latest Ofsted inspection (November 2022) at The Brentford Day Nursery & Preschool, is extremely positive and reflects the quality of childcare provided at the nursery and identifies the strengths and level of knowledge of nursery leaders and their team.
The summary evaluation of the inspection is as follows:
Overall Effectiveness Good
The quality of education Good
Behaviour & attitudes Good
Personal Development Good
Leadership and Management Good
The below points are only a snippet of some of the GOOD observations highlighted by the inspector:
'Children feel safe in this nursery. They develop a sense of security and well-being.'
'Children develop confidence in their own abilities. They make progress in their learning and development. Staff have high aspirations for children and plan a wide range of learning opportunities.'
'The manager is extremely passionate about her role and believes that children deserve the best start.'
'Staff work hard to promote children's good communication skills, along with their personal, social and emotional development.'
Family First are particularly proud of the leaders and their staff team for their commitment and attitude towards the children's learning experiences and their wellbeing. Our primary focus is the children in our care, their wellbeing, education, and happiness and we continue to deliver this through the quality childcare and education at all our nurseries.
Nursery Manager Tracy says 'I am delighted with the outcome of our recent inspection'.
'I have an amazing team here at Brentford and every day truly is a team effort to ensure we are constantly delivering the highest quality care and education to our children. The team deserve the recognition of their efforts highlighted in the Ofsted report and I am very proud.'

Tracy Clark, Nursery Manager at The Brentford
Children and staff at the nursery are equally as excited and proud and have been celebrating!
Published: January 2023