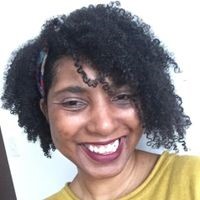 It's been a roller coaster of fun! the highs the lows and of course everything in between

Lorraine Kara / Nursery manager
Lorraine has worked at The Hackney Day Nursery and Preschool for a year, so we caught up with her and asked…
How's it been?
"A roller coaster of fun! the highs the lows and of course everything in between"
What have you enjoyed the most?
"Playing with the children and getting to know them. A favourite activity for us all has been the gardening, we really enjoyed planting tomatoes and watching them grow!"
Where do you see the nursery in the next few years?
"We were over the moon to have secured a Good at our last Ofsted inspection so now we're aspiring to be Outstanding. It's also important that the nursery is rooted within the community, our doors are always open to welcome everyone. I'm really enjoying working closely with Hackney Council to deliver quality education and childcare to our young families in Hackney."
Published: April 2023