Little Garden The Kentish Town
Day Nursery & Preschool
37 Ryland Road
London
NW5 3EH
Opening Times:
Monday – Friday: 07:30 – 18:30
Drop-Off Directions & Parking
The nursery is situated on Ryland Road, a quiet street located just off the Prince of Wales Road and just before the turning onto Perren Street. There are great rail links and the nursery is just a short walk away from Kentish Town West (overground), and Kentish Town & Chalk Farm (underground) with direct access to the Northern Line.
There is ample space for safe drop off/pick up.
Call Us
Little Garden Kentish Town
The Kentish Town Day Nursery & Preschool, rated Outstanding by Ofsted (July 2022), offers a warm and friendly welcome where children aged 3 months to 5 years can have lots of fun and enjoy learning in a safe environment.
Located on the ground floor of a former school in Ryland Road, the nursery provides inspirational learning experiences, both indoors and out. Unlike many London nurseries, we have a lovely garden where children can safely play and explore in a secure environment.
We love to involve our parents and have a cooking club so we can share delicious recipes, as well as a lending library so families can take books home for their children to enjoy.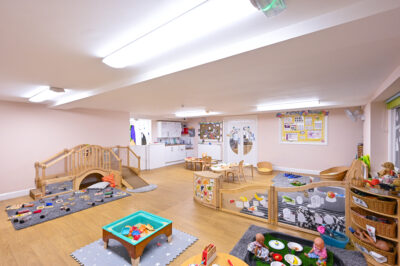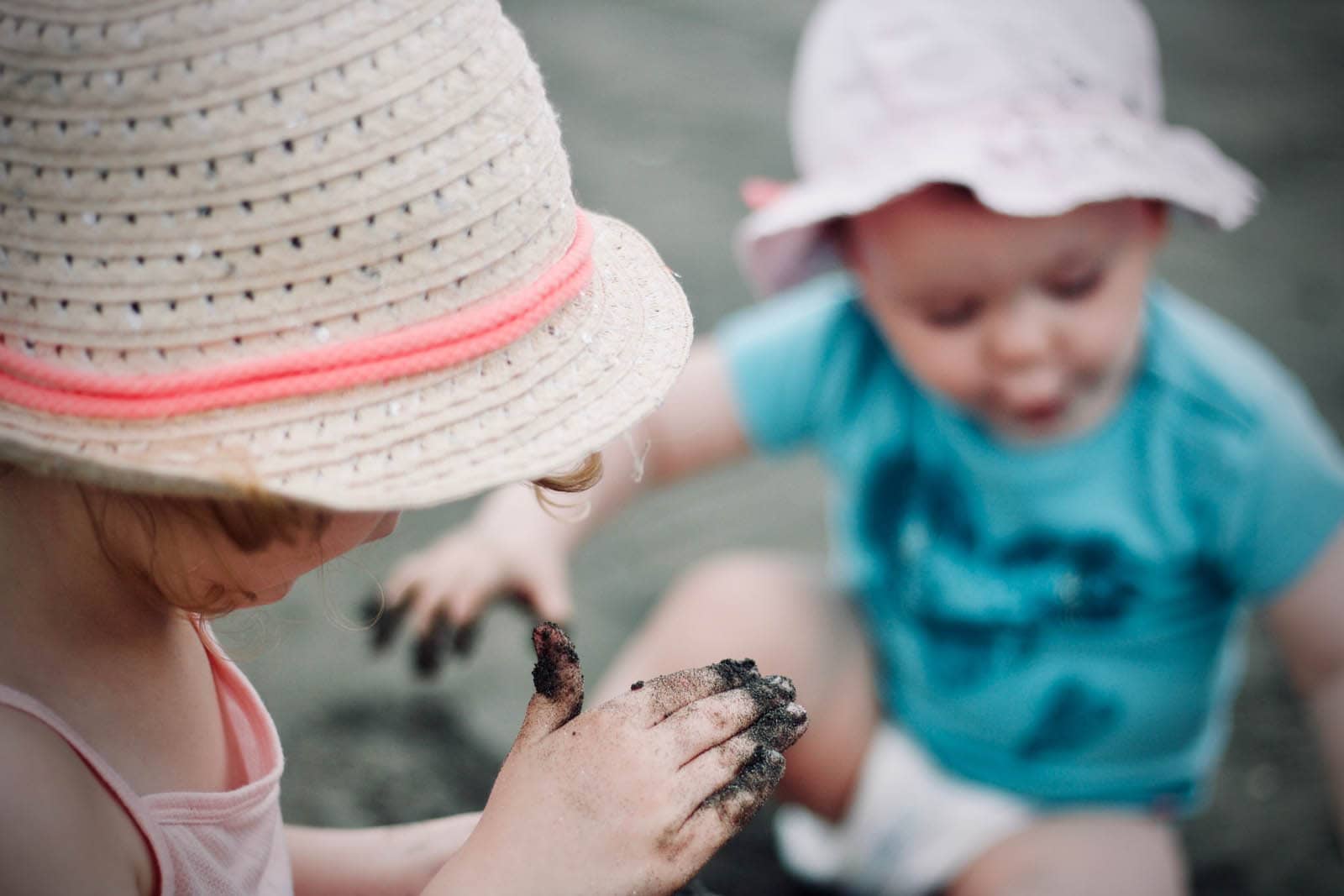 Nursery Facilities
Buggy Store
We have a safe place for you to store your buggy at our nursery.
CCTV
We have CCTV installed within the nursery to ensure the safety and security of all our children and staff.
Meals & Snacks
We provide healthy meals and snacks as well as fresh water and milk. Our menus are seasonal and are certified by a children's dietician ensuring the right balance of ingredients for the children. All dietary requirements are catered for by our professional chefs.
Garden
Our outdoor space offers an environment to explore and develop and provides a place where imagination comes to life.
Extra Curricular Activities
We provide fun and interactive extra-curricular activities that the children will enjoy and love, this can include Bilingual Beats, which is our 'Spanish through music' lesson, French with The Little Language Academy, Playball Sports and more.
ICT Screens
Our nursery has access to ICT screens for educational purposes and interactive lessons.
Fees & Availability
Nursery fees are dependent on the age of your child and your specific childcare requirements. Funding options are available, including the government's 15 and 30 hours funded childcare, and we also accept the Government Tax Free Childcare Scheme and childcare vouchers.
To request pricing and availability, please call us or complete the request a call back form below.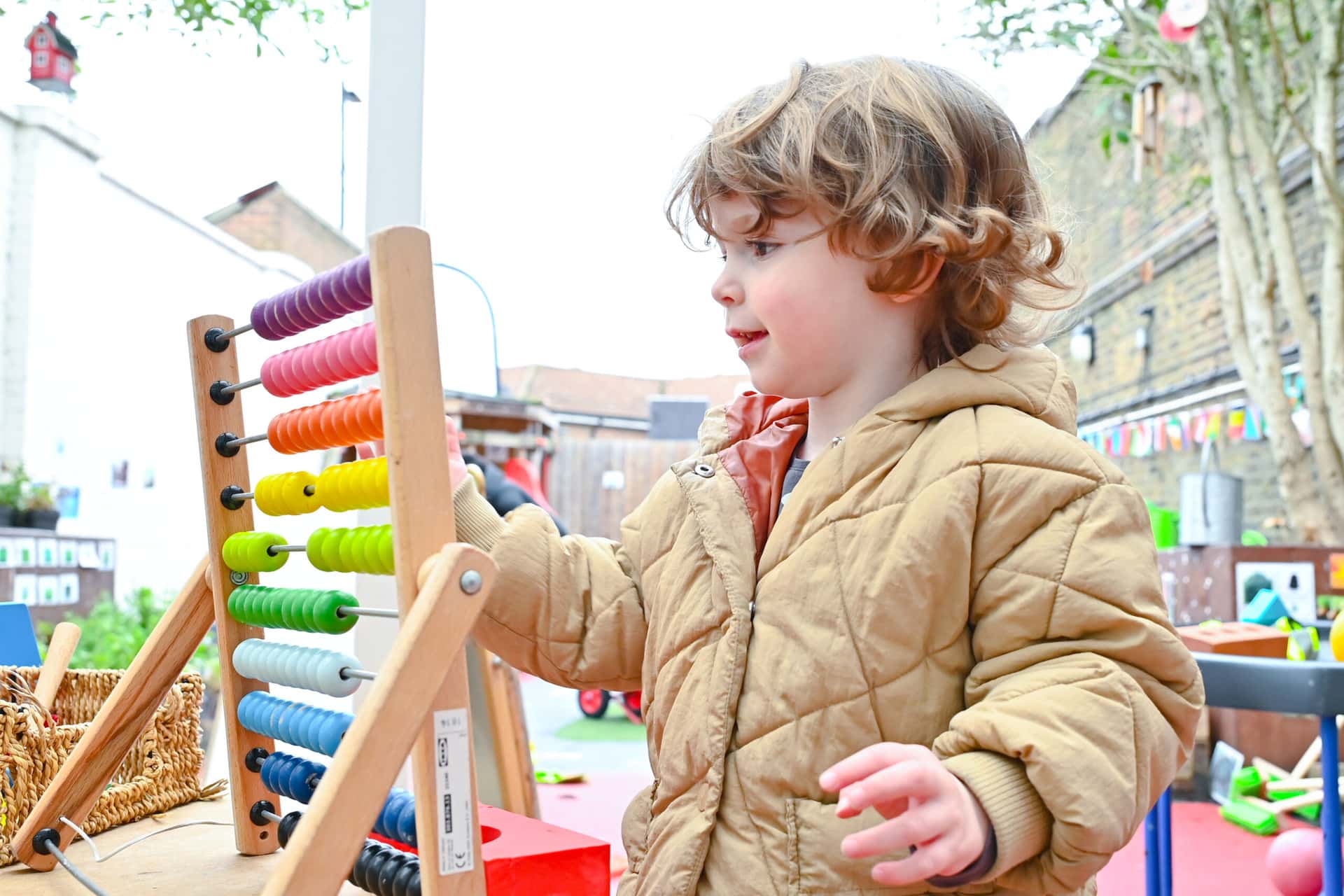 How we learn at Little Garden Day Nurseries
Babies
Our Little Buds room offers under 2s the perfect place to begin their nursery journey
We offer as many settling in sessions as you and your child need to feel safe and happy in a new environment. This is the start of us building a long-standing relationship with your family, ensuring secure bonds between child and nursery team
We offer a stimulating environment and a variety of resources for our babies to explore develop and discover through play
We promote sensory play from a very young age, helping children to make sense of the world by connecting what they see, hear, smell, touch, and feel
In our reading corner the children have access to a library of books and stories, music, and rhymes introducing early literacy and communication skills. Staff also incorporate Makaton (sign language) in some activities
The children have the opportunity to learn Spanish through music and songs promoting a love of language at an early age
The children have the opportunity to learn yoga from an external provider, focusing on early wellbeing awareness and relaxation exercises.
Toddlers
Our Little Blossoms room is where our toddlers can thrive as they become more independent and curious
We feel it is important to offer a range of natural resources and provide plenty of messy play opportunities to encourage learning through creative play
In our library area we have a selection of age-appropriate reading resources to encourage communication and develop language and literacy skills
We encourage independence and free thinking by allowing the children to choose and lead activities carefully guided by our practitioners
We promote physical creativity through music and movement which is key in helping to develop children's fine motor skills
Being part of the local community is important and we regularly take part in local events and support local charities
The children have the opportunity to learn yoga from an external provider, as we continue to promote early wellbeing awareness and relaxation techniques and help our children understand their thoughts and feelings
Preschool
Our preschool environment supports 'school readiness' through a wide range of quality resources and equipment that promote all areas of the EYFS, including maths and literacy
We embed maths and literacy into everyday routines providing opportunities for letter and number recognition
We give encouragement and praise to our children inspiring them to investigate and be curious of the world around them
We promote an inclusive environment where we take part in a variety of cultural and international celebrations
The children have the opportunity to learn Spanish through music and songs promoting a love of language at an early age
We encourage yoga and physical activities, with a focus on personal development and continue to promote wellbeing and large motor skills
We provide a dedicated space for children to learn in smaller groups, to focus on learning life skills, preparing the children for their next step into school
Outdoor Space
We're called a Little Garden, but our garden is big fun! Children can wander, climb, splash, and run in our educationally designed outdoor learning area.
Our toddlers and preschool children have free flow into the garden which is essential for healthy development and wellbeing and our outdoor equipment encourages physical activities and challenges
Our outdoor space allows children to understand and take risks which helps to build their confidence and eagerness to learn
Our children are introduced to important life skills and encouraged to try new things through play and exploration, through activities such as role play, water play and investigative play
We promote a 'grow your own' initiative providing spaces in our garden for children to plant their own vegetables, herbs, plants, and flowers
We use natural materials such as sand and mud to promote discovery and imaginative play, we also have a mulberry bush for the children to climb and explore.
Our Team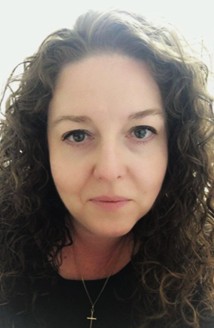 Lisa Mayamine
Joined: 2020
My name is Lisa and I have been a Nursery Manager for over 22 years. My family are from Tuscany in the North of Italy and Bavaria in the South of Germany, and I love to travel. I am a qualified teacher and hold a BA Hons Degree with a Qualified Teacher status but have always specialised in Early Years. I ran my previous nursery for 20 years and have been at Little Gardens since March 2020. The nursery is a very bright, busy, and happy place with staff that have been here for many years. The atmosphere and staff team are second to none and our ethos will always be that our number one priority is to meet the individual needs of every child and keep them safe, stimulated and to provide them with environments that nurture them to develop and thrive.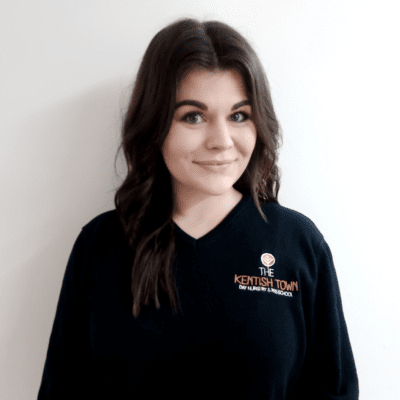 Magdalena Pietrzyk
Joined: 2020
Hi, my name is Magdalena but people call me Magda. I am from Poland and I have been living in London since 2016. I always knew I wanted to work with children that's why I chose Pedagogy at University. I completed my bachelor's degree in Preschool and Elementary Teaching and Masters in School Pedagogy. I gained my experience in different settings, I have worked in schools, nurseries, and a psychological and pedagogical counselling centre in Poland. I love travelling and I managed to combine my two passions working for Thomas Cook Travel Agency. I lead a Kids Clubs in Croatia, Bulgaria, Rhodes, and Mallorca working with children from all over the world. I came to London 6 years ago for an Au-Pair programme and I fell in love with the city.
I have been working at Kentish Town Day Nursery for almost 2 years and I absolutely love the atmosphere, the team, and the children.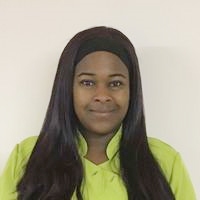 Dominique John
Joined: 2021
Hi, my name is Dominique, I'm the Deputy Manager at The Kentish Town Day Nursery and Preschool after being promoted from third in Charge.
I started as a part time nursery nurse and have worked my way up. I champion in safeguarding, and polices and procedures and will support anywhere I am needed with complete confidence. I'm excited about what I can bring to the role as a Deputy Manager and all its challenges.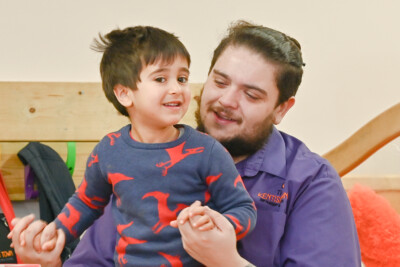 Our Team
Our nursery has a lovely family feel which makes it a wonderful place for your child to grow, learn and play. We have a passionate team, who aim to create something special and different, ensuring all children are nurtured, cared for, and inspired with their individual needs in mind.
We have a dedicated senior team who support the nursery management in striving for delivering excellence by enriching home from home environments with an expertly trained team.
All staff complete comprehensive training, further developing their knowledge and understanding of children's development, covering all key aspects in keeping children safe.
We can provide advice and support for all our families on a vast range of topics by pulling together our combined experience.
Food & Nutrition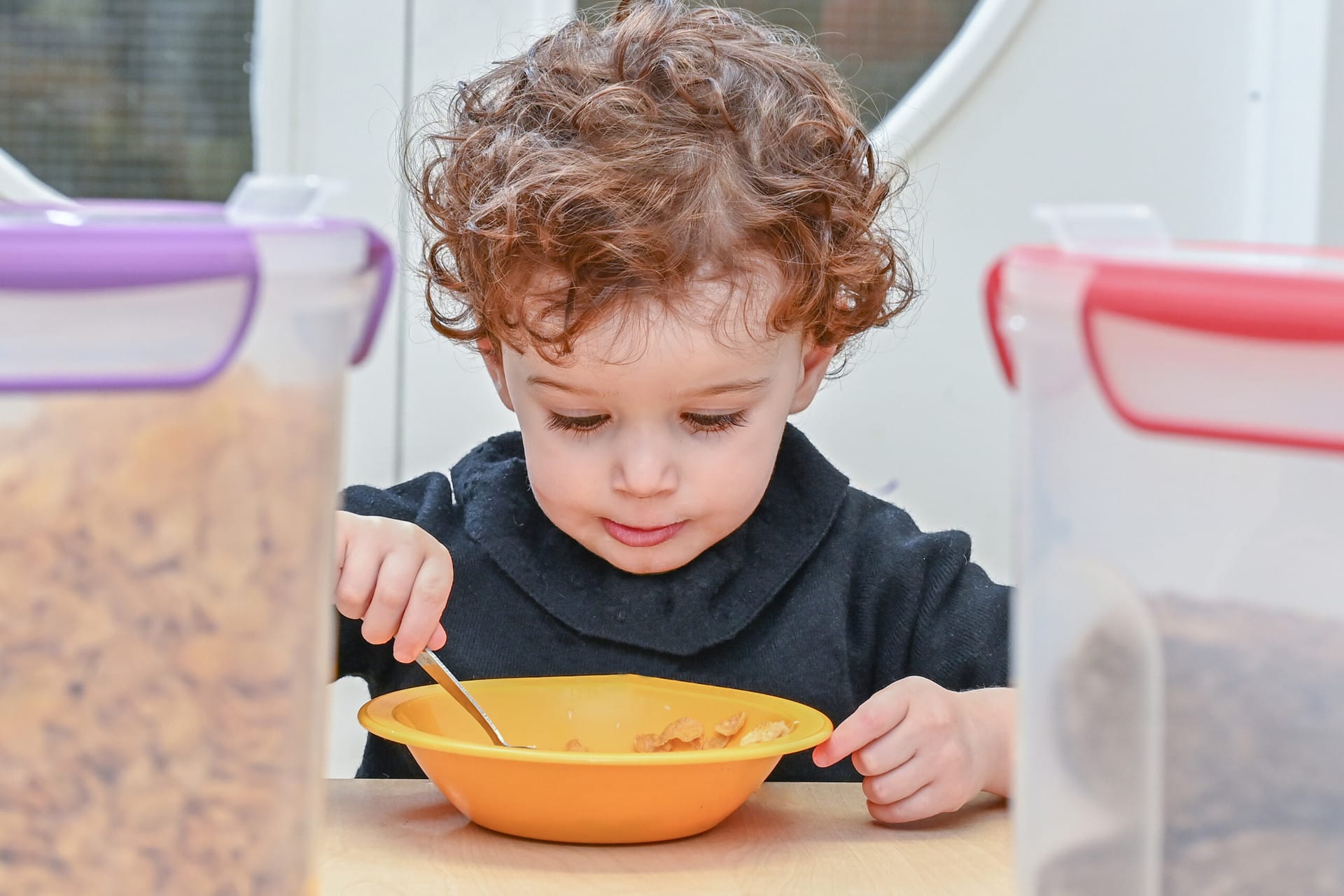 Our delicious, healthy and nutritious food is sourced from trusted suppliers and prepared and cooked by our onsite chef. All dietary and religious needs are met.
Our experienced team would love to meet you and your little one, so book a visit today and we will show you everything our nursery has to offer during your own personal tour at a time to suit you.
Join us at our next Open Day
Saturday 21st October, 9am-1pm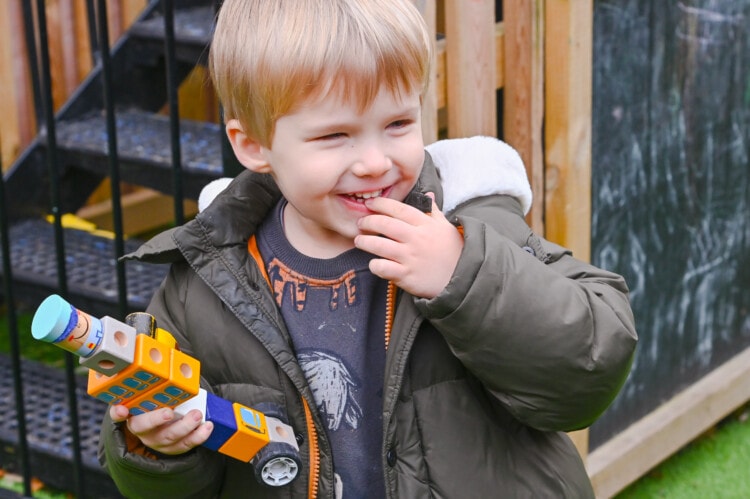 Call Back Request
If you would like us to give you a call back at a time which is more convenient for you, please fill in the form below.
Little Garden Day Nurseries
The Kentish Town